School functions. Team sports. Youth groups. There are many ways to create social interaction for children and teens. But are we making time with the elderly, a priority? If not, we're missing out. We need to help our kids spend time with older folks for lots of reasons. Here a just a few:
Research indicates that spending time with the older generation, benefits the elderly – mentally and physically. Being around the young often takes them back to their youth.
Loneliness is a huge issue for the elderly. Being alone, feeling forgotten, and wondering if you matter to anyone…that can be devastating at any age.
When your family spends time with the elderly, it gives older people, a sense of value and dignity and purpose, whether by sharing their wisdom, or just being appreciated and loved.
We should all value and recognize the inherent dignity and worth of all people at all stages of life. This is easier for kids to do when they know older people personally.
Understanding the importance of service to others, Ds. Eliska Muller from NG Church Westergloed arranged for the Youth Group of this church to come and visit us at Macadamia Care in Nelspruit. We had some interesting discussions, had some snacks and tea, colored in and shared a special time together.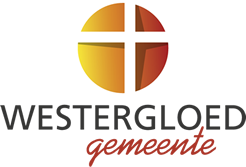 Thank you Ds Eliska for your kindness and the time we could spend with this group of young people that reached out and made our day!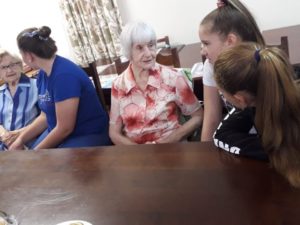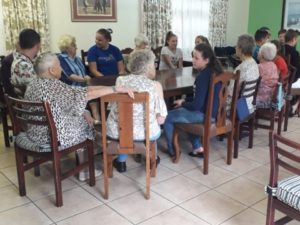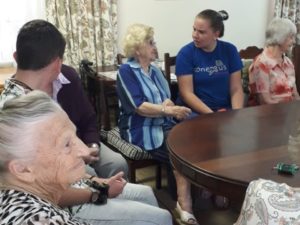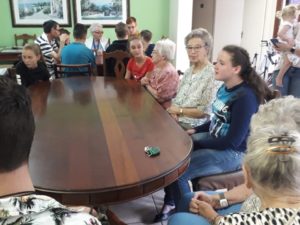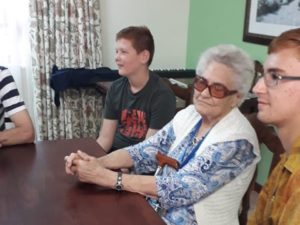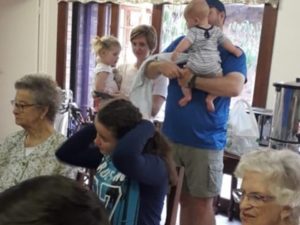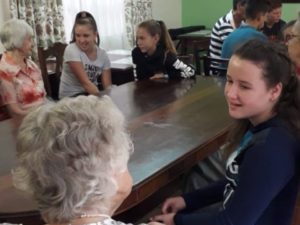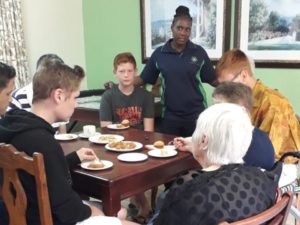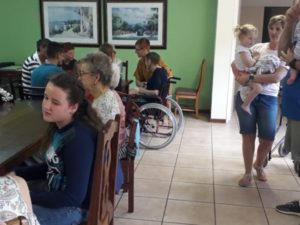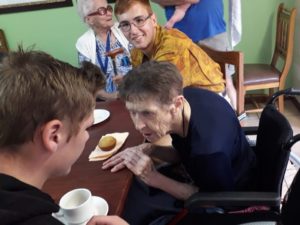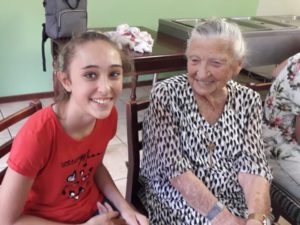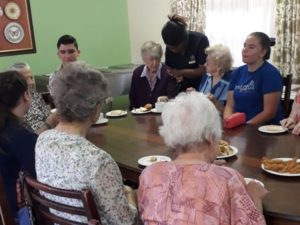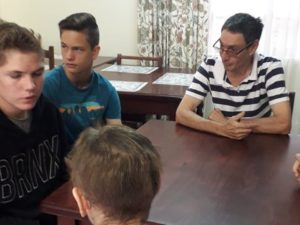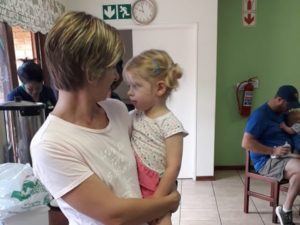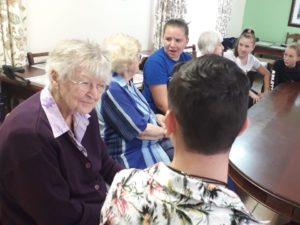 To read more about Macadamia Care's Short-term Care (Post-Operative Care) or Daily Living & Long-term Care, click here.