Previously we wrote about the importance of Arts & Crafts at Macadamia Care in Mpumalanga and Polokwane.
Today we will look at the benefits of creative expression by making card crafts. Card making can be therapeutic for those who are making them and fun to those you give them to.
Art and hobby crafting is a fantastic way to pass the time and express your creativity. This is also true with card making. Recent research shows that crafts such as card making can be more than just a simple hobby. Also, creating them gives you many health benefits. This includes
improved mental health,
increased cognitive function, and
improving daily moods.
In short, card making expands your overall well-being and health.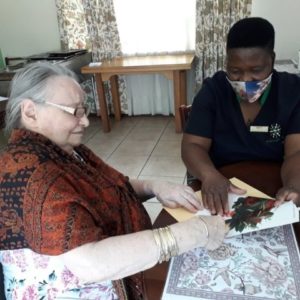 Any art activity provides a relaxing form of hobby. Card making naturally reduces stress levels. Moreover, the art gives feelings of calmness to the soul. Creative crafting takes your mind off from what is "bothering" you. As a result, you create to express yourself more positively. Art creation with cards can include drawing or using a variety of embellishments.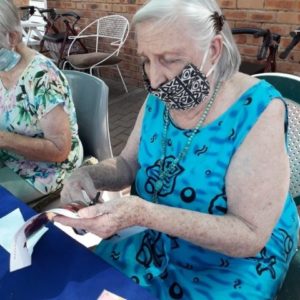 Our overall sense of joy and peace increases through creative card making. Also, we give to others (the card recipient) in the process.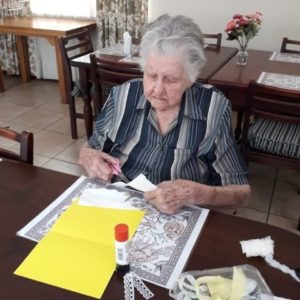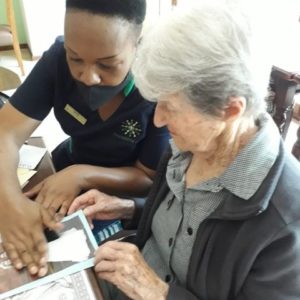 Creating a finished card or craft product boosts a sense of fulfillment. Creating craft projects allows for ongoing creativity. In a sense, it offers a reward system for the brain.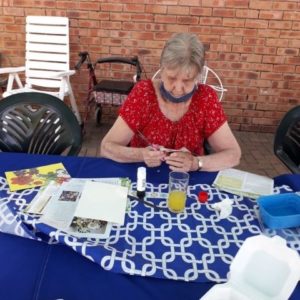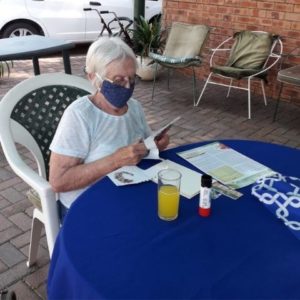 Being creative allows for inner expression. Card making offers a method of innovative therapy. The art form lowers depression, relieves stress, and expands mindfulness.
At Macadamia Care in Nelspruit, we encourage our our residents to take part in our regular card making activities and it is enjoyed by all.
To read more about us in Mpumalanga, click here.